Once you've saved your settings, you can start filling out what information you want to display about your company on your Newsletter.
Click on the "Information" tab within the Set Up configuration interface. The following form will be displayed: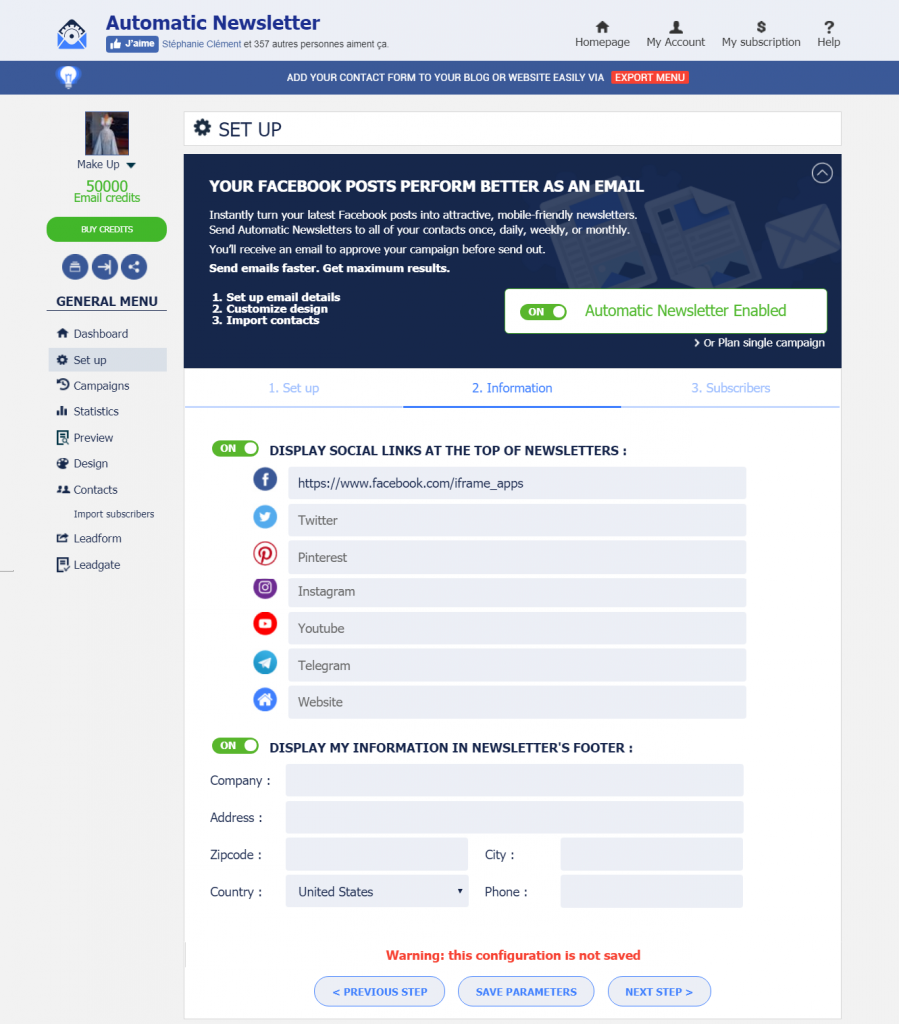 Entering this information is option, but it's very useful to share this information about your company with your contacts and potential customers. It's how they'll know how to contact you and follow you on your other social media profiles.
Here's an example of a newsletter with all of the information filled out: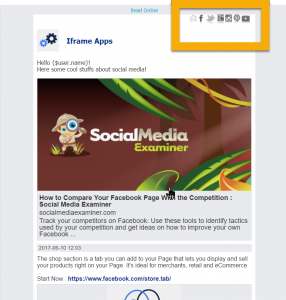 Once you've filled out the information you want to display, click "Save" and continue to the next step.