Automatic Newsletter is an application that generates an email newsletters using your already published Facebook posts. Another perk, the email you will send your contacts is fully responsive. The app is a great way to save time putting together email campaigns and because of that you'll be able to communicate with your contacts more frequently. As a result? You'll generate more traffic to your Facebook page and your other online assets.
Once you've installed Automatic Newsletter, you'll begin by setting it up. It only takes a few minutes and can be done in 3 easy steps.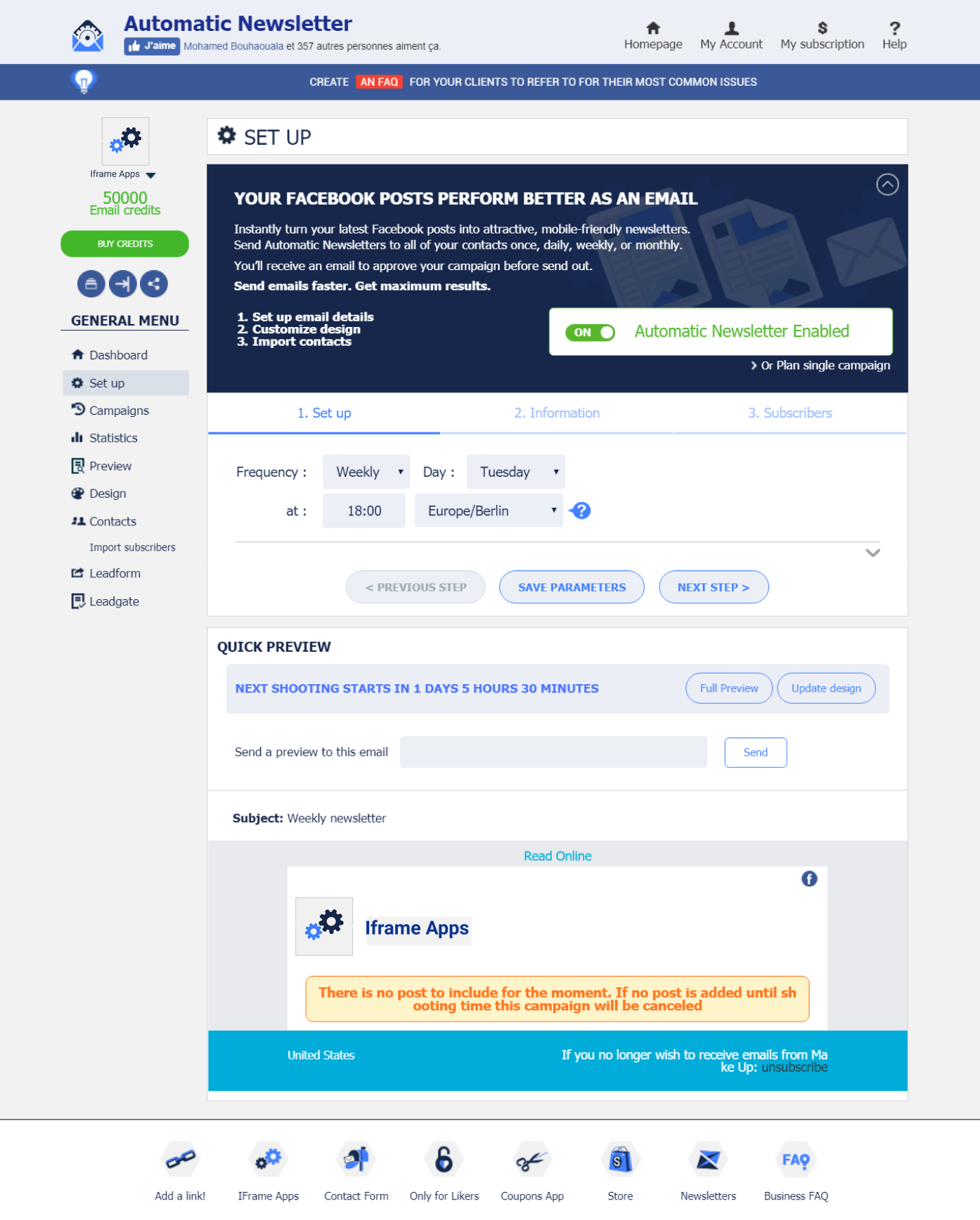 Upon connecting for the first time, a welcome message will appear that summarizes all the features of the app and has a button "Enable Newsletter" – click that.

You can enable or disable your newsletter at any time. For example, if you do not have news to share or you want to temporarily pause sending emails, simply select the Disable sending.
From within the configuration interface, you'll be able to do the following: