Want your co-workers or colleagues to also receive Contact Form inquiries? This is how to add a new email address into Contact Form:
Go into the Contact Form app –> then select "Set up" from the left side menu
Then you'll click on the "Add Contacts" button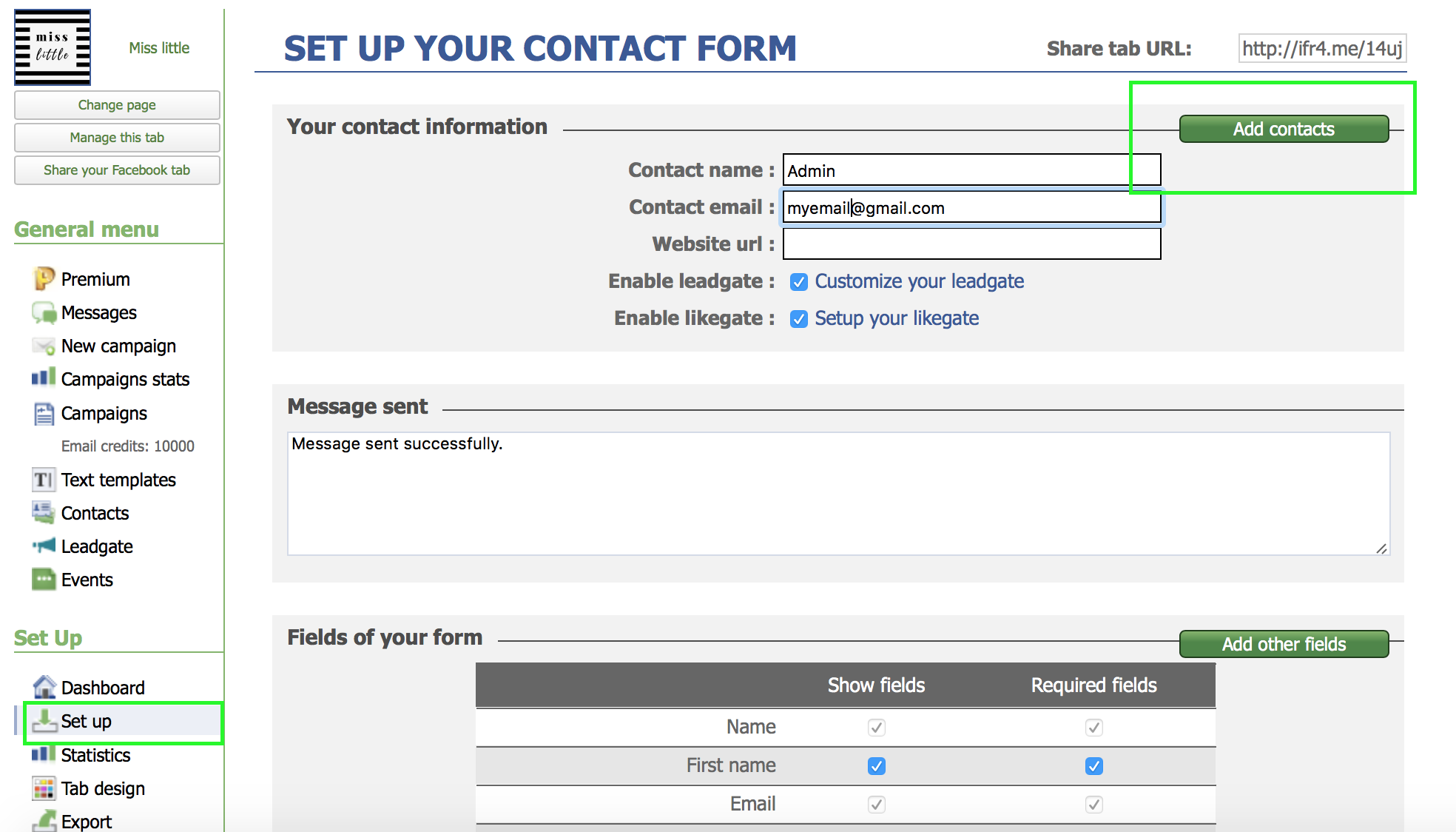 This pop up will appear. Simply type in the contact's name and email address and click on "Validate"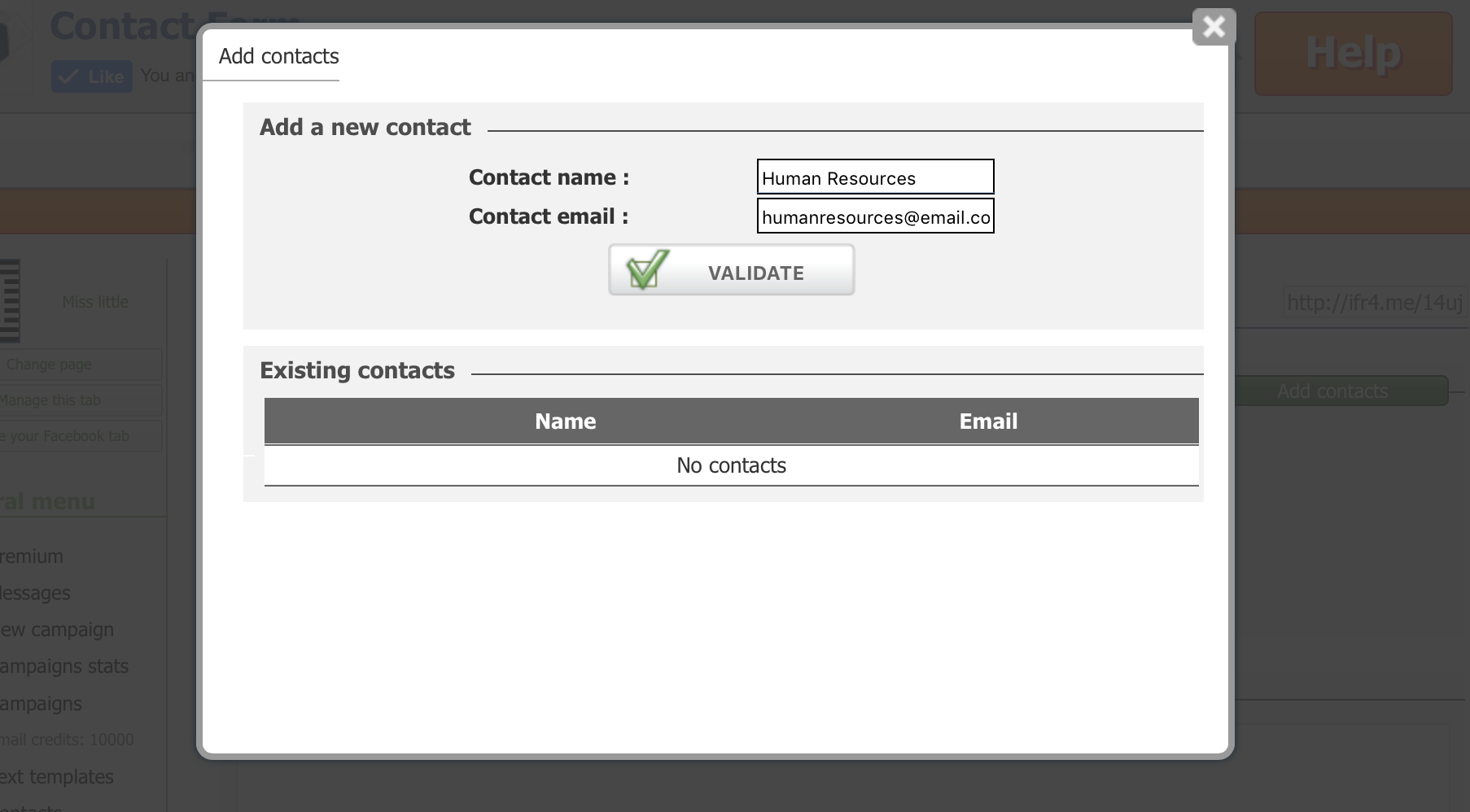 After clicking "Validate" you'll see this success message appear. The new contact will receive Contact Form messages. If you want to add an additional contact, simply press the 'X' and repeat the steps again.